A wish of many OpenVMS users is to have a notebook that boots VMS instead of Windows/Linux. Something like that would be really great. Alphabook came the closest, but that product no longer exists. Besides it was heavy and  expensive.
Being present at the OpenVMS Boot Camp we decided to create just that and make it a prize at the Roundhouse dinner for one of the participants to win. We took a run-of-the-mill HP notebook, removed the Windows software and installed the vtAlpha product instead. We put OpenVMS 8.4 on it with a hobbyist license and configured it to boot up in the X-Windows screen for VMS.
Voila: your one and only personal VMSbook.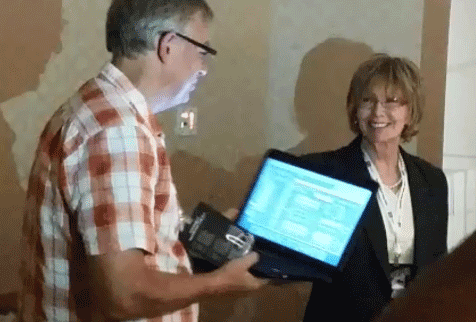 We had it on display during the bootcamp and it drew a crowd. People really wanted to participate in the raffle because they could win this thing.
But there could be only one of course.
Contact us if you want to know more about this.