vtAlpha and vtVAX are created/supported by AVTware and Vere Technologies who work in close unison to bring virtualization to OpenVMS and Tru64 users to prolong the lifetime of their software.
vtAlpha started as Bare Metal, running Alpha virtualization without the need of a pre-installed operating system like Windows. vtVAX was originally developed on Windows since there was a high demand for that environment. Now vtVAX is also available in a Bare Metal version, able to run side-by-side with vtAlpha on the same host computer. The vtVAX Windows version remains available, updated and supported.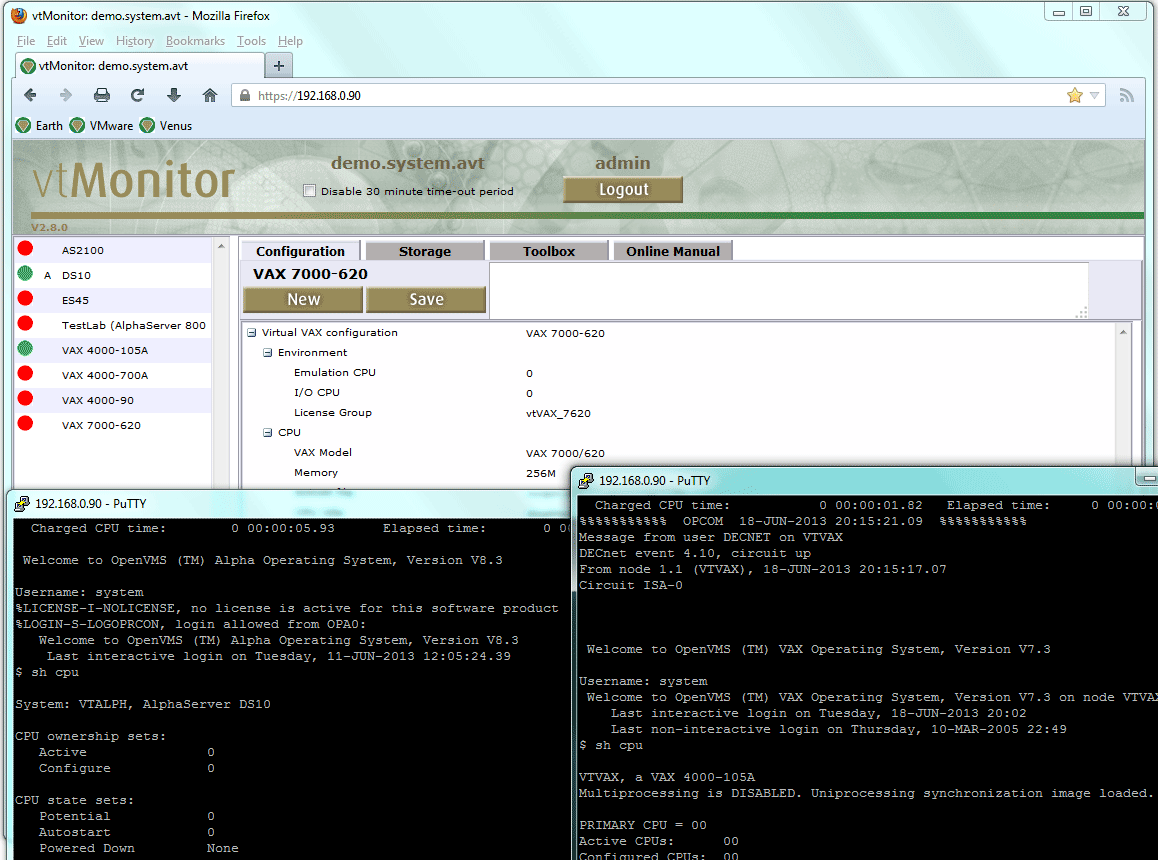 (click on the image to get a larger picture)
This image shows the vtMonitor management interface running a virtual Alpha DS10 and a VAX 4000-105 (marked green in the left hand pane) together on the same host system. The console on the right shows the VAX4000, the left one the DS10.
This shows that the vtVAX and vtAlpha products provide the best integration of virtual VAX and Alpha in the market.
Follow us on Twitter, Facebook or website to stay abreast of the latest developments in Alpha and VAX virtualization. Or contact us for more information.