Who are we?
AVT creates solutions to replace your Alpha and VAX computers without making changes to the software that runs on these systems. We enable you to move your applications and data from existing hardware platforms to more common (X86-type) computers without changing your software and business processes.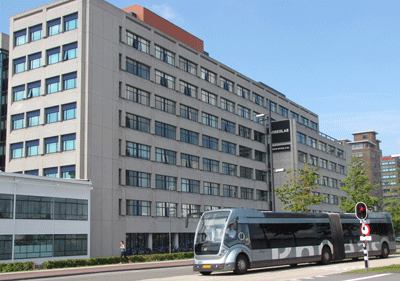 The team
Our team consists of engineers with a long track record in the Alpha and VAX world. We have been developing virtualization solutions for many years, and we have a long list of satisfied customers.
AVT is located in Eindhoven, The Netherlands and works closely with Vere Technologies in the USA. Vere is responsible for vtVAX and AVT for vtAlpha as well as the common Bare Metal infrastructure.
We work in partnership with Alpha/VAX virtualization expertise companies around the world to provide solutions for our customers.
There is always an AVT/Vere representative on hand to assist you with the transition process, regardless your location.
Contact us, or one of our expert partners near you:
Regional partners
North & South America
Vere Technologies
, Wilmington (DE), USA
ARS Servicios Profesionales
, Santiago, Chile
Bruden
, Middleton (MA), USA
Comware
, Irvine (CA), USA
MSCS
, Oak Brook (IL), USA
Salem Automation
, Winston-Salem (NC), USA
Weaver CS
, St Catherines, (ON), Canada
Europe
SwiftMigrate
, Henley on Thames, UK
Campus Marienthal
, Austria
Datacon
, Allerød, Denmark
AVT France
, Paris, France
AVT Germany
, Berlin, Germany
AVT Italy
, Milan, Italy
AVT Spain
, Madrid, Spain
Intexys
, Nantes, France
Datex
, Budapest, Hungary
JKP ICT-Services
, Apeldoorn, Netherlands
Mudde Migrations
, Den Haag, Netherlands
BGS
, Soest, Netherlands
ICC
, Barcelona, Spain
CGI
, Västerås, Sweden
Atea
, Sundsvall, Sweden
AVTware BV
Torenallee 20,
5617 BC Eindhoven,
The Netherlands
www.avtware.com
Send email


Chamber of Commerce:
17268004
VAT-number:
NL821523831B01
Phone:
+31 407 600 105
Tech Support:
Send support request
Technology partnerships