AlphaStation Emulation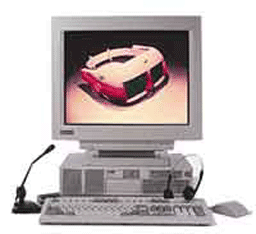 Your AlphaStation runs software that is important to you, but unfortunately the Alpha computer was retired already some time ago which puts your applications at risk. Hardware maintenance and support is also an issue.
You need to do something about that in order to protect your valuable applications, which are still working perfectly. Only the Alpha is a problem.
vtAlpha offers a solution to this problem by creating the AlphaStation environment in a X86 computer system. Just copy the contents of your AlphaStation disks to the virtual AlphaStation and continue using your software for many more years.
vtAlpha has the workstation capability built in, enabling you to create a single box AlphaStation equivalent on a modern Intel or AMD based system. It also supports multiple graphical displays so you can create an exact copy of the original AlphaStation. Support for the following models is included:
AlphaStation 500, 600
AlphaStation XP900, XP1000
AlphaStation DS10, DS15
Digital Personal Workstation
Digital Ultimate Workstation
To run yous Alpha software without changes, simply copy the contents of your Alpha disks to the virtual Alpha system.
For more information, please provide us with your contact details.
Thank you for this information, we will contact you as soon as possible.
The information you provide here will only be used to follow up this request and not for any other purposes.
A virtual AlphaStation:
1 Alpha CPU
Up to 32 GB Alpha memory
15 PCI slots
Ethernet Adapters
- DE600, DE500
- DE450, DE435
- EI1000
Serial Line Adapters
KZPBA SCSI Adapters
KGPSA Fibre Channel Adapter
VTDSK Legacy Storage Adapter
Logical disks an tapes
Physical disks and tapes
Generic SCSI devices
Operating System support starts at:
OpenVMS 6.2-1h3
Tru64 3.2C